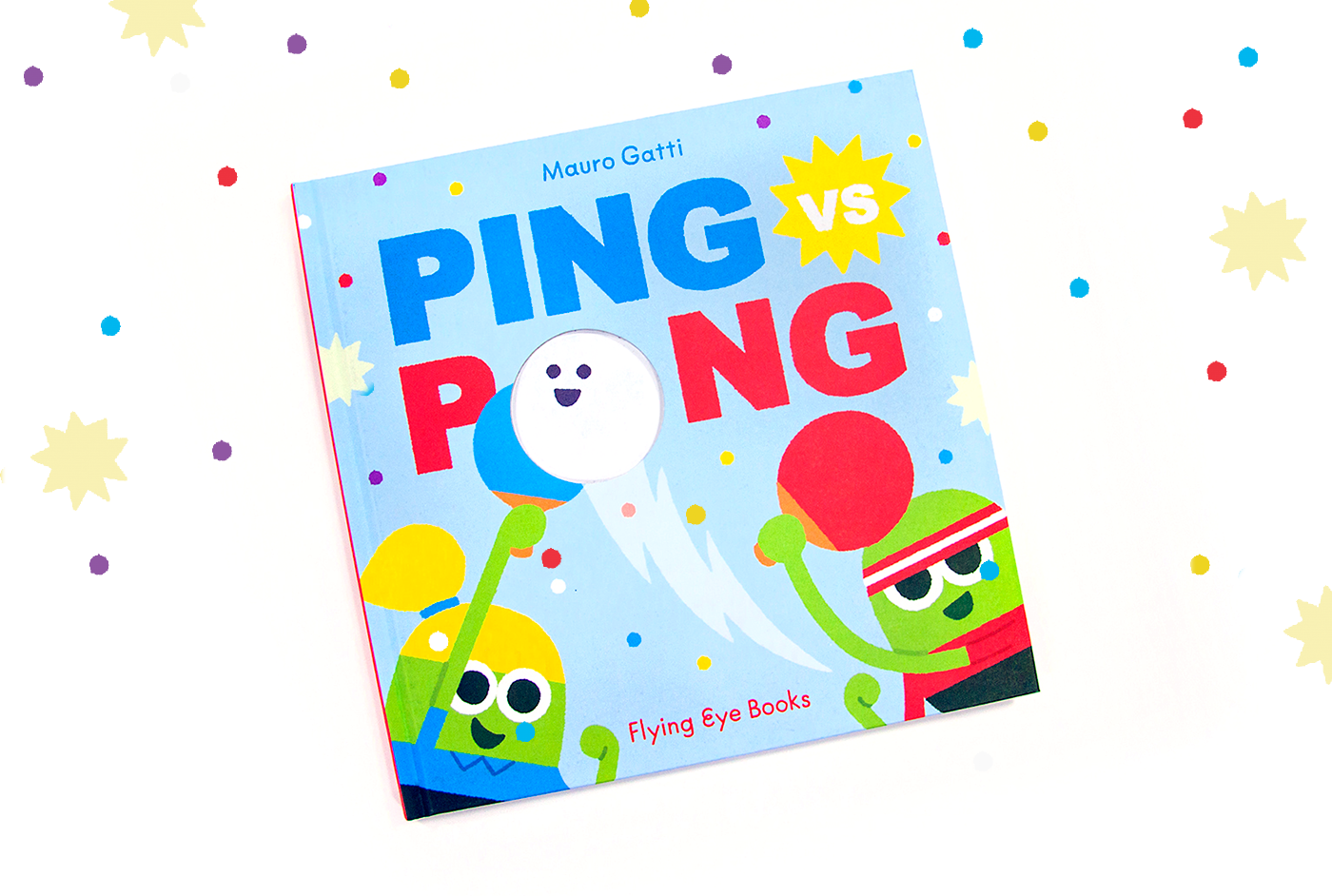 PING vs PONG is out now, it's a playful and visually engaging book about the joys of sport and team playing. In the end, it's the taking part that counts!
Two edamame beans dream of becoming world table tennis champions. They train night and day until no one is able to defeat them… but who is the better of the two players?
Ages 3 to 6 | Hardback | 32pp    WORDS AND ART: Mauro Gatti    PUBLISHED BY: Flying Eye Books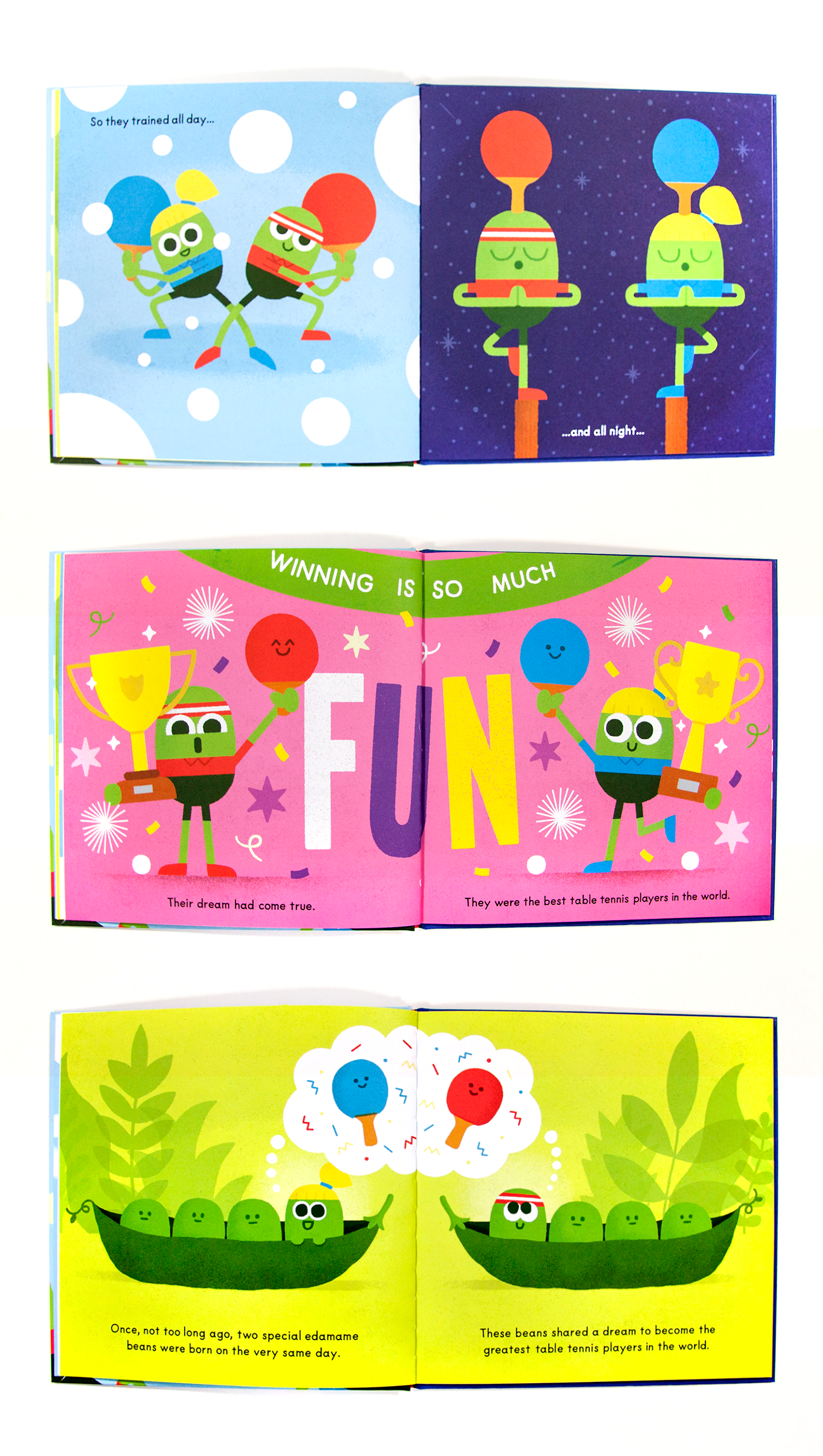 The cover has a cut out that reveals a detail of the first page of the book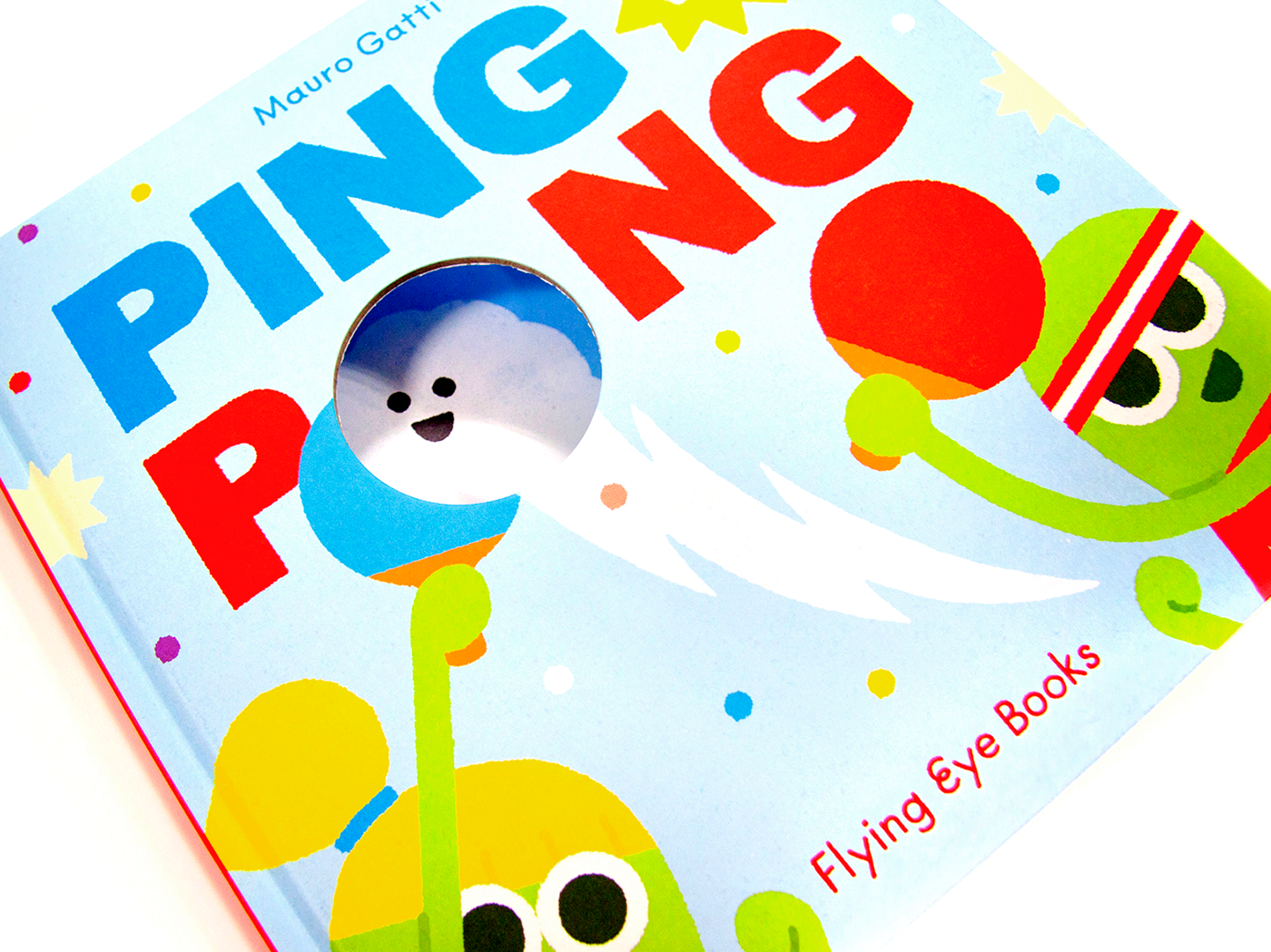 The endpapers are colorful and full of happy tennis table paddles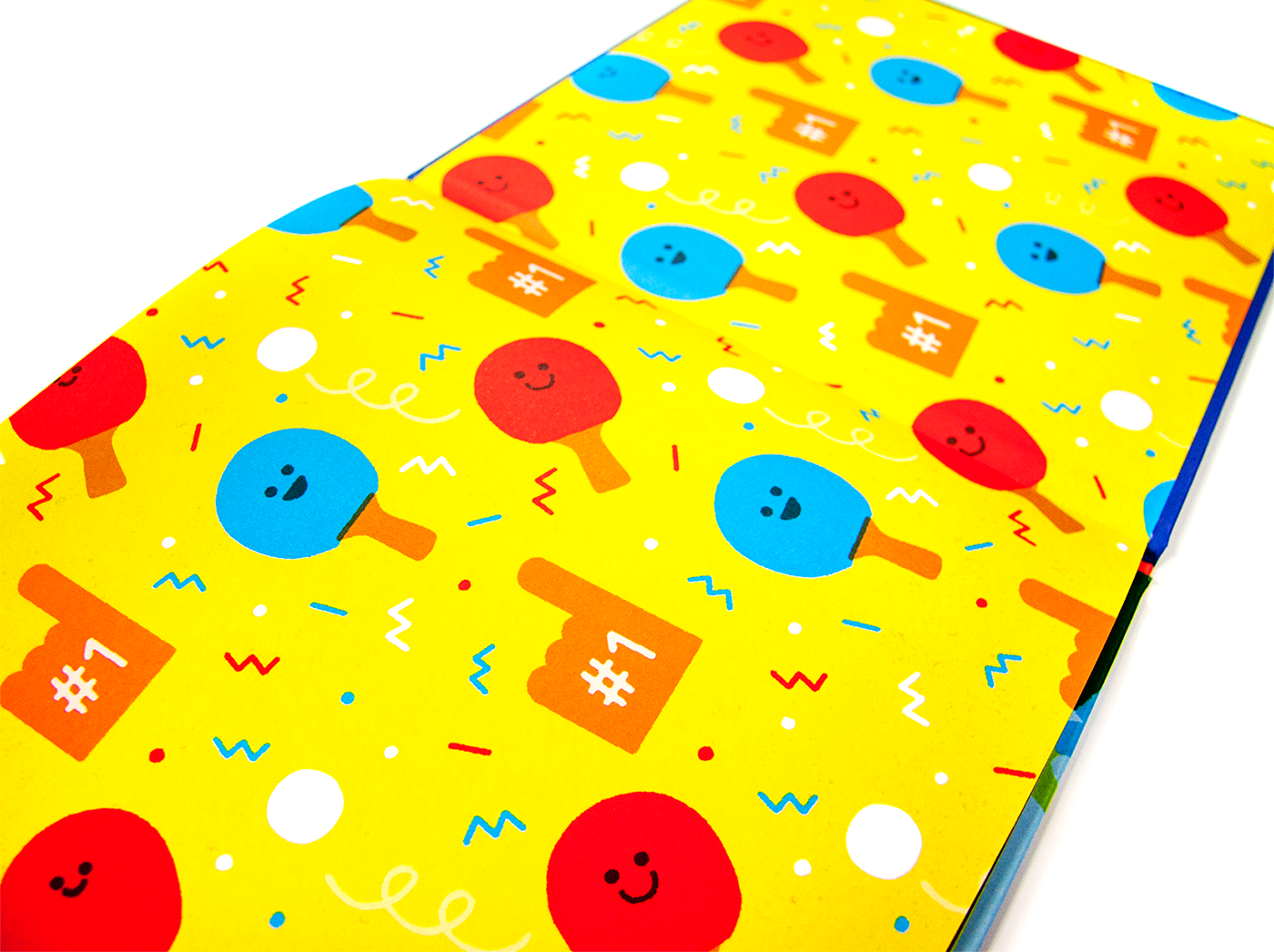 This is a little animated trailer to promote the book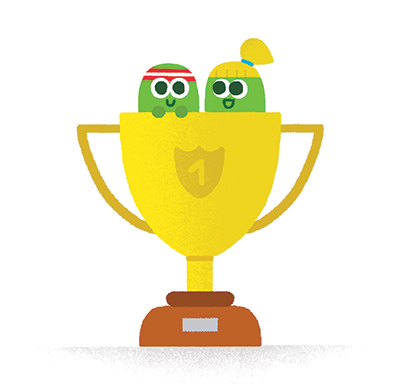 Thanks for watching! Please review, comment and share if you like this project!