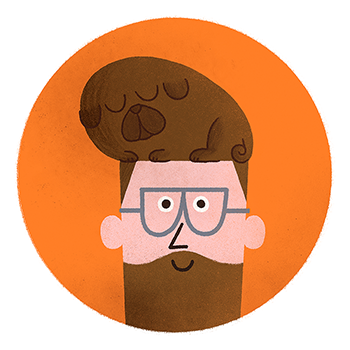 I am Mauro Gatti
, an italian illustrator and designer based in Los Angeles, California.
Over the years I've been working on illustrations, branding, games, apps, videos, mobile stickers and installations for an amazing range of clients, from Google, Giphy, Mtv, Nike and Disney to JibJab, Line, Redbull, Vans, Snapchat and lots of local businesses and community organisations.
I love to make people happy with my art and I've always valued ideas over style, for the simple reason that great ideas don't date.
More info in my LinkedIn page